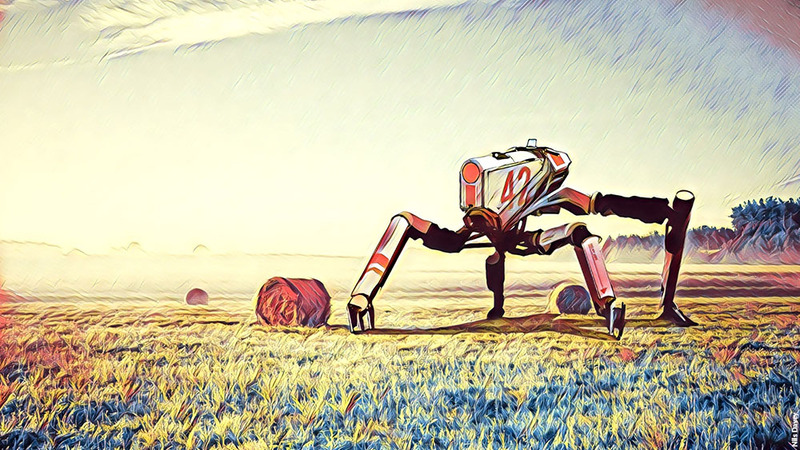 Of the industries facing automation, agriculture could see the most upside from robots in the next few years. And the farming robot wave, along with other new agricultural technology, could come even sooner than you think, as the Trump administration's immigration crackdown worsens an acute labor shortage.
Loup Ventures managing partner Gene Munster compares this next agricultural revolution to the one seen last century, when new equipment, fertilizers, pesticides and high-yield crop breeds sparked an explosion in farm production around the world.
"I think agriculture is the greatest near-term — I define over the next five years — opportunity around robotics and autonomy," he said.
The relative lack of red tape on wide-open fields is a boon to the farming robot and other new agricultural technology. Compare that to the safety rules needed to deploy self-driving cars on congested city streets. That, plus the labor shortage, helps create "a wonderful intersection between robotics and agriculture," Munster added.
The farming robot is just actually one new technology that will transform the sector. Today's technology helps farmers plow and spray crops with greater precision. Now improved automation and big data analytics are joining with farming robot technologhy pointing to big benefits.
Goldman Sachs estimates precision farming the combination of agriculture and technology. could be a $240 billion market by2050. Automation will be a key peice of the puzzle. Market tracker Euromonitor says the intersection of robotics, artificial intelligence, analytics and machines for precision farming is one of the industry's top business opportunities.
The implementation of precision agriculture with automation will drive yields and reduce input costs for growers. It could rival the Green Revolution and mechanisation as great drivers of agricultural productivity.