Dr. Nelly A. Isyagi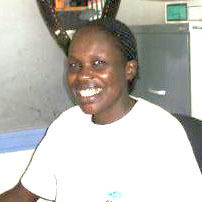 Dr. Nelly A. Isyagi
Lead Consultant at Aquaculture Consultants Limited
Biography
Lead Consultant
Aquaculture Management Consultants Limited
– Present (8 years)
I provide technical support and quality control of services provided by the company. This includes project design, management and evaluation; surveys and assessments for development projects, market analyses, needs assessments; design and set-up of production systems, farm planning and set-up (for on-land and lake-based farms; grow-out and hatchery), cage and pond construction, production management (grow-out and hatchery ), support to commercial fish feed manufacturers in quality control, formulation and development of feeding for their products, aquaculture enterprise development, environmental impact assessments and audits, veterinary clinical services, undertake research and development projects as well as policy analyses. The company provides technical services for services both for large and small-holder operations, farmer organisations, public sector and donor agencies.
Pond and Hatchery Secialist
USAID Fisheries Investment for Sustainable Harvest (FISH) Project
– (3 years)
I was responsible for developing/adapting, setting-up trial and demonstration units/farms and disseminate using farmer-to-farmer pathway proven appropriate technology for the commercial seed and pond grow-out production of tilapia and catfish. Development of farm fish health control programs, ensuring compliance with National Environmental Management and other national Regulations as well as providing information for national policy evaluation on commercial aquaculture. Organisation of farmers symposia.
Research Officer
National Agriculture Research Organisation, Aquaculture Researc and Development Center
– (9 years)
My research areas focussed on Fish Health and Production systems